Paul William Azinger
Sarasota's Own National Golf Hero
Paul Azinger, PGA Golfer
In 1916, Inverness Club of Toledo, Ohio hired the "Michelangelo of Golf", the great golf architect Donald J. Ross, to create a championship-calibre golf course. The finished course was opened in 1918. In his book, "Golf Has Never Failed Me", Ross expands upon his design for Inverness Club, one of only seven (of a documented 413 Ross courses) he deemed worthy of in-depth examination.
In 1920, the greatest amateur of all time, 18-year-old Bobby Jones would play his first United States Open Championship at the Donald Ross-designed Inverness Club.
Prior to the 1920 U.S. Open, professional golfers were not provided the respect afforded to the amateur purists. Inverness Club made golf history that year, allowing golf professionals into the clubhouse for the first time.
The next time Inverness Club hosted a U.S. Open, in 1931, Walter Hagen led his fellow professionals in returning the honor, with the gift of a grandfather clock that stands in the clubhouse today. On the clock's brass plate is inscribed:
"God measures men by what they are, Not by what in wealth possess, This vibrant message chimes afar, The voice of Inverness."
Paul Azinger reaffirmed the message of Inverness on August 15, 1993 with a measure of twelve under par 69-66-69-68-272, to capture the "Professional's Major", the PGA Championship at Inverness Club.
Tied after 72 holes of medal play, "Zinger" bested former and future World #1 Greg Norman on the second hole of a sudden-death playoff, with World #1 Nick Faldo a close third. That day, Norman became only the second man in golf history, with American Craig Wood (1901-1968), who competed in the 1935 Sarasota Open at Bobby Jones Golf Club, to have played and lost in a playoff for all four professional Major Championships.
Paul Azinger had enjoyed a career as one of the Top Ten professional golfers in the world, and had won at some of golf's grandest venues: Arnold Palmer's Bay Hill Club and Lodge, Pebble Beach Golf Links and Donald Ross' Pinehurst No. 2. And he's won at some of golf's most fun: TPC of Scottsdale, and in Munich and Las Vegas and Hawai'i.
Paul Azinger had played his way to a Top 5 finish in each of the four Grand Slam events. In career PGA Tour wins, Zinger's combined scoring total is 224 under par.
Zinger has also experienced heartbreak in golf. At Muirfield in 1987, he led The Open Championship in his first attempt with just two holes to play, only to bogey each hole to finish second to Nick Faldo by a single stroke.
At the trophy presentation, Faldo's only words to Azinger were, "Sorry about that."
"I had handed him the claret jug, and I wanted to avenge that. But for Nick, I don't really think he knew I existed. I had a rivalry with him; he didn't have a rivalry with me. It was one way."
Even with the runner-up medal at The Open Championship, Paul Azinger was voted PGA Player of the Year for 1987.
One of the signature moments of Zinger's career came in playing from a hazard: at Jack Nicklaus' 1993 Memorial Tournament at Muirfield Village Golf Club, Azinger famously holed out of a sand trap to win over Corey Pavin and Payne Stewart. In 1989, Zinger had won the Greater Hartford Open with a chip-in.
The triumph at Inverness, culmination of a career with over $14 Million in tournament prize earnings, might have been Zinger's last win.
With the experience that in an instant loss can steal away victory, yet adept at beating the odds time and again and heartened with the Faith that from the depths can come salvation, before that Major winning year was done, Paul Azinger would face a diagnosis of cancer.
Paul Azinger would live to author "Zinger", the story of his destiny in golf and through recovery from non-Hodgkin lymphoma. And Zinger would live to return to his sport, to receive the Ben Hogan Award in 1995, and eventually to win again after seven years, at Waialae Country Club in Honolulu, Hawai'i, earning the winner's share of the largest single purse of his career.
And the best was yet to come.
Paul Azinger had earned his way to represent his country in the Ryder Cup as a player on four United States teams.
At The Belfry in Wishaw, Warwickshire, England in 1989 under captain Raymond Floyd, Azinger was matched against World Golf Hall of Fame member Seve Ballesteros of Spain, a former World #1 and holder of 91 professional wins including five Major Championships.
Paul Azinger met Nick Faldo once at the 1989 matches. Azinger teamed with Chip Beck to make 11 better-ball birdies and defeat Faldo and another World #1, Welchman Ian Woosnam, 2 & 1. The matches ultimately ended in a tie that allowed Team Europe to retain the Cup.
"The War on the Shore" at The Ocean Course at Kiawah Island Golf Resort in 1991 renewed the intense rivalry between Azinger and Ballesteros, with the Spaniard prevailing 2 & 1 in a four-ball match with his countryman partner José Maria Olazábal against Zinger and partner Chip Beck. Azinger and Mark O'Meara administered a 7 & 6 alternate-shot drubbing to Faldo and David Gilford. On the final hole, facing a short putt to keep the Cup, German Bernhard Langer missed, sending the Ryder Cup to America with Captain Dave Stockton.
Again at The Belfry in 1993, Paul Azinger was in the heart of competition each day under Captain Tom Watson. "I was probably the most confident player in the game at that moment," says Azinger.
With partner Payne Stewart in Day 1 foursomes, they were trounced 7 & 5 by two former World #1s, Woosnam and Langer. In afternoon four-ball, Zinger and partner Fred Couples, who had dethroned Woosnam as World #1, halved their match with reigning #1 Nick Faldo and Scottish Order of Merit king Colin Montgomerie. The next day Azinger/Couples lost foursomes 2 & 1 to Langer/Woosnam, and then lost their afternoon four ball match 6 & 5 to Woosnam and British Masters Champion, Englishman Peter Baker. On Sunday, in the next to last match, Azinger dueled 6-time Major Champion Faldo to a draw to help retain the Cup for the USA.
Returning to The Belfry under Captain Curtis Strange for the Ryder Cup in 2002, the 2001 event postponed after the September 11 terrorist attacks on the United States, Paul Azinger was paired with World #1 Tiger Woods in Friday four ball competition in a 1-down loss to Darren Clarke of Northern Ireland and Thomas Bjorn of Denmark.
The last shot Paul Azinger hit in his Ryder Cup playing career was one of the most clutch do-or-die shots in the event's history.
Coming to the last hole of his match with Swede Niclas Fasth 1 down and the Americans trailing, 13½-10½, with three tight matches behind them, Azinger had to win the hole, or Europe would win the cup. From the left greenside bunker, with Fasth 20 feet for birdie, Azinger holed the shot. Of that moment, Azinger recalled, "The whole European team is on the green on 17 ready to pop the cork. But I made the putt to keep it alive. And then 18, I said to my caddie, 'I have to make this, don't I?' And he didn't even say anything. And the last thing I said before I hit the shot was, 'Well, of course I do.' And then I made it."
But yes, the best was yet to come.
Paul Azinger was named Captain of the 2008 United States Ryder Cup team for its contest at Valhalla Golf Club in Louisville, Kentucky, against a team representing nine nations from Continental Europe, the United Kingdom & Ireland and captained by playing rival, England's Nick Faldo.
Captain Azinger had negotiated four Captain's picks, selecting Chad Campbell along with three Ryder Cup rookies, Steve Stricker, Hunter Mahan and J.B. Holmes, complementing the seven of the top eight ranked players earning a spot: Phil Mickelson, Stewart Cink, Kenny Perry, Jim Furyk, Anthony Kim, Justin Leonard, Ben Curtis and Boo Weekley. Injured and absent for the Americans was World #1 and top-ranked Tiger Woods.
Team USA, with a combined World Ranking of 297, was an underdog to Team Europe's combined 266.
Azinger's innovative approach to team dynamics and effective course set-up led Team USA to victory over Team Europe for the first time since 1999, still the most recent victory claimed by the United States.
Says Azinger, "I think the Ryder Cup is the greatest experience you can have as a player at our level."
The 2008 Ryder Cup win capped a great career and inspired Paul Azinger's next book, "Cracking the Code", revealing the Captain's strategy and decision-making that led to victory.
With a Champions Tour tournament on his résumé, Paul Azinger provides player commentary at premier golfing championships internationally, and is seen regularly on ESPN and The Golf Channel as well as in the social media sphere.
It is Paul Azinger's inspiring achievements in golf, his place in golf history and continued relevance today, and his unique relationship with the City of Sarasota that we celebrate in the PAUL AZINGER INITIATIVE.
Paul Azinger, Sarasota Golfer
Paul William Azinger was born in Holyoke, Massachusetts on January 6, 1960, a military brat.
Paul Azinger learned to play golf mostly on military bases. His earliest memory of the game is riding atop the pullcart his dad, Ralph, dragged around the course at Homestead Air Force Base in South Florida when Paul was 3 years old.
"My dad was a single-digit handicap," he says, "but my mom was better than him. She got down to like a 4- or 5-handicap." Aside from winning several state and regional tournaments, Jean Azinger's claim to fame was playing--with great distinction--in an exhibition with Hall of Famer Patty Berg in 1959. Jean chipped in three times during the round, a round played while 7 months pregnant, with Paul.
Initially, Paul Azinger was an indifferent high school player. "None of my friends played golf," he says. "I just wasn't into it." Upon graduating from Sarasota High School in the spring of 1978, he didn't get a single scholarship offer. Paul Azinger went to Brevard Community College , now Eastern Florida State College "I knew I wasn't any good," he says. "Sometimes you think you're good, and you're not. I knew I wasn't that good."
But things started to change in the summer of 1979, when Azinger went away from home for a job as a counselor at Arnold Palmer's Golf Academy at Bay Hill in Orlando. The job paid $80 a week plus a room, but the side benefit was use of the facilities. That summer, he "lived and breathed the game."
"Bay Hill's such a hard golf course," he says. "All of a sudden, I went back to college, and I'm playing these courses, and I murdered 'em."
Brevard coach Jim Suttie was on the Palmer Academy staff, and introduced Azinger to a Titusville pro named John Redman, who would be instrumental in his development. Paul Azinger had arrived at Bay Hill "the third man on Brevard's C team," but soon after that summer, he was the school's No. 1 player.
Azinger moved on to Florida State University, the alma mater of professional golfers Jeff Sluman and major champion Hubert Green, where he started to have his first real competitive success as a NCAA Division 1 "Seminole".
In the fall of 1981, after one year at Florida State, Azinger tried professional golf. Less than two years after breaking 70 for the first time, he qualified for the PGA Tour at Waterwood National in Texas.
That first year on tour, Azinger earned $10,000 in 21 events. "My first four years as a pro," he says, "I had to file taxes, but I never had to pay anything."
Then Azinger struck up a friendship with a man named Mac McKee, a retired boxing trainer who had known Azinger's wife since she was a little girl.
At McKee's suggestion, Paul Azinger began to engage in heavy visualization. He would imagine, in sequence, every shot he would need to play, always hitting the center of the green. He did breathing exercises to control his heart rate.
"Breathe in for four counts, and then exhale in a four count, too," he says. "That happened my third year on tour. I started to take on a different outlook. Kind of like Tiger did when he was in third grade."
Paul Azinger's career took off. For the first time as a professional, he earned enough money to retain his PGA Tour playing privileges, and soon he found himself on a run that amounted to nearly 300 weeks in the Top 10 in the world rankings, and a Major Champion.
Azinger was a blend of color, candor, confidence and talent, but "it was over in an instant," he says. "Just like that. I went from the most confident player, the hottest player, to just trying to stay alive."
Plagued by almost constant shoulder pain, which had started in 1987, Paul Azinger finally submitted to a biopsy in the fall of 1993 that changed his life.
Azinger had six months of chemotherapy in a hospital 2,500 miles from his home. "I always flew to L.A. to do them because I didn't want my kids to see me sick," he says.
By the end of May 1994, he was done with the chemo and radiation. A little more than two months later he made the first of four "ceremonial" appearances in PGA Tour events. Paul Azinger was starting from scratch.
"I didn't have the same mental edge," he says, "I lost that." And it wasn't the only change. "My body just needed rest."
Paul Azinger says it took him a year and a half to feel like he was getting back to normal, then he signed a lucrative equipment contract.
"When I changed equipment, it had a huge effect on my game," he says. "My swing changed. My swing was just never the same."
On Oct. 25, 1999, the world collapsed around Paul Azinger again. His good friend and golf Hall of Fame member Payne Stewart and managers and friends Van Arden and Robert Fraley had died in a privare plane crash
After more than two months of grieving and questioning, Paul Azinger went to Hawaii to start his PGA Tour season and to try to get on with his life. He'd switched back to the type of irons with which he'd had so much success, and in the season's first full-field event, he opened with rounds of 63 and 65 before winning by seven strokes.
Paul Azinger was named the PGA Tour Comeback Player of the Year for 2000.
"Confidence is something that when you have it, you never think you're going to lose it, and when you lose it, you never think you're going to get it back," he says. "The best thing you can do in your 'self-talk' is to remind yourself what you've done in the past. You've done this before."
Paul and wife Toni Azinger reside in Bradenton, Florida. In July 2013, they became new grandparents.
When you walk out the Azinger home's back door toward the water, the first few steps of the path are over wide and smooth stones, but soon there is a gap of only crushed coral. "I left that stone out," Paul Azinger says, "so I'll remember Payne every time I come out here."
It is Paul Azinger's inspiring achievements in golf, his place in golf history and continued relevance today, and his unique relationship with the City of Sarasota that we celebrate in the PAUL AZINGER INITIATIVE.
3400 Clark Drive Sarasota Florida 34234 FriendsoBJGC@icloud.com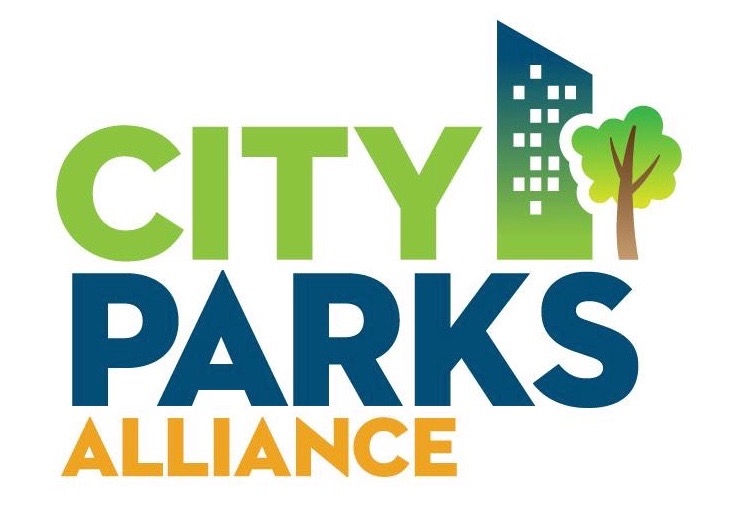 FRIENDS OF BOBBY JONES GOLF CLUB INC. IS A PROUD MEMBER OF CITY PARKS ALLIANCE
FRIENDS OF BOBBY JONES GOLF CLUB INC. IS A PROUD MEMBER OF FRIENDS OF THE LEGACY TRAIL
FRIENDS OF BOBBY JONES GOLF CLUB INC. IS A PROUD MEMBER OF NATIONAL GOLF FOUNDATION