Bobby Jones Golf Club
Opened June 5, 1926 Sarasota, Florida
History and Bobby Jones Golf Club
"Players have dozens of courses to choose from in Sarasota County, but there is only one Bobby Jones Golf Club,"
said Lorrie Muldowney, Sarasota County History Center research specialist.
"The sport has seen many changes over the years, but one thing has remained the same: When you walk down the fairways of Bobby Jones, you are walking in the footsteps of Sarasota County's golf history."
From the Proceedings of the Southern Society of Civil Engineers, read before the Society at the adjourned Annual Meeting of February 21, 1887 by Society President H. S. Duval, was the Report of J. F. M LeBaron of the Committee on Drainage and Reclamation, entitled, "Drainage of the Sarasota Saw-Grass".
His Report describes the completion in June, 1886 of the "drainage of the Sarasota Saw-grass, in Manatee county, Florida, by the Florida Mortgage and Investment Company…an area of the saw-grass pond was stated to be 500 acres, of which 200 belongs to the Company...situated about three miles east of the new town of Sarasota".
Thus we know that one month after John Hamilton Gillespie arrived to manage his family business, the Florida Mortgage and Investment Company, and its holdings in Sarasota, one of its first major efforts was the clearing of the land and the building of the first drainage canals on the very property that four decades later would become Bobby Jones Golf Club.
We also know that "the surface of the saw-grass is apparently level…in its natural condition, was evidently very soft and boggy. The Superintendent told me that when they commenced work that a horse would sink at one step to his body, and at the time of my inspection I rode my horse easily over it."
The Report states, "The main ditch is 12 feet wide on top, 6 feet wide on bottom and 4 feet deep, giving a side slope of ¾ to 1 foot. The material was thrown up on each side. The work was all done by negroes, with shovels, under contract, and the total cost of the main ditch and outlet was $650, and it is stated that the contractors made $2.50 per day, or nearly 7 cents per cubic yard."
The "main ditch", now Phillippi Creek Main B Canal, would be enlarged in future years to accommodate more water resulting from more areas of development.
LeBaron concluded, "The result of this experiment will be looked forward to with great interest, for there are millions of acres of these lands in Florida. The land when relieved of this surplus water appears capable of bearing immense crops without exhaustion."
Thus Florida agriculture, as well as golf, was born.
1925 in Sarasota and the World
David B. Lindsey founds the Sarasota Herald. The Out-of-Door School on Siesta Key celebrates its first anniversary.
The Charleston becomes the dance rage. John Scopes is tried in Tennessee for teaching evolution. The New Yorker begins publication. F. Scott Fitzgerald publishes The Great Gatsby.
1925 IN GOLF
Scot Willie Macfarlane wins the United States Open Championship and the $500 prize at Donald Ross designed Worcester Country Club, Massacusetts.
Bobby Jones wins the United States Amateur Championship 8 & 7 over Watts Gunn at Oakmont Country Club.
1925 AT BOBBY JONES GOLF CLUB
In 1925, Donald J. Ross, with longtime associate J. B. McGovern and civil engineer and draughtsman Walter Irving Johnson, Jr., designs and creates the plans and Ross provides hand-written Specifications and Field Notes for construction of 6240 yard, Par 70 Sarasota Municipal Golf Course and Recreation Grounds.
1926 IN SARASOTA AND THE WORLD
John Ringling, Sam Gumpertz and Owen Burns construct Sarasota's Lido Beach bathing pavilion.
Gertrude Ederle swims the English Channel. The first transatlantic telephone call is made. Robert Goddard demonstrates liquid fuel rocket. 100,000 attend funeral of silent film idol Rudolph Valentino, and death-defying magician Harry Houdini dies. Hirohito becomes Japanese Emperor.
On May 29 and 30th, a tournament is held at the Old Course in Sarasota as its grand finale, with the course closing its doors on June 1.
1926 IN GOLF
Bobby Jones wins the United States Open Championship at Donald Ross designed Scioto Country Club with a score of 293. Steel shafts are legalized by the USGA.
1926 AT BOBBY JONES GOLF CLUB
Sarasota Municipal Golf Course opens its first nine holes for play on June 5, 1926, the same day Babe Ruth slams his nineteenth homer of the season.
On Thursday, September 30th, the second nine are opened for play, with the new name, Bobby Jones Municipal Golf Course.
1927 IN SARASOTA AND THE WORLD
Babe Ruth hits 60 home runs for the New York Yankees. Charles Lindberg flies solo nonstop New York to Paris. "The World's Greatest Entertainer" Al Jolson stars in The Jazz Singer, the first "talking picture".
First live radio broadcast from WDAE Sarasota. Sarasota High School opens.
1927 IN GOLF
Medalist Bobby Jones defeat Francis Ouimet 11 & 10 in the semi-final and wins the United States Amateur Championship over Chick Evans in the final match, 8 & 7, at Donald Ross designed Minikahda Country Club on Lake Calhoun's western shore near Minneapolis, Minnesota.
Walter Hagen wins his fifth PGA Championship, his fourth in a row.
Samuel A. Ryder presents the Ryder Cup as a prize for the inaugural international competition between American players and players from Great Britain and Ireland. The United States wins 9-1/2 to 2-1/2 at Donald Ross designed Worcester Country Club, Massachusetts.
1927 AT BOBBY JONES GOLF CLUB
On February 13, 1927, Bobby Jones and fellow 1925 U.S. Amateur finalist Watts Gunn headline the dedication match for Bobby Jones Municipal Golf Course before a gallery of 1,500 spectators.
On the eve of the dedication, a party is held in the Mira Mar Hotel by Sarasota's leading citizens and it is decided to name the course after Bobby Jones to "give it prestige."
Bobby Jones Golf Club receives rave reviews as one of the best golf courses in the South, frequently hosting bold-faced names to great fanfare in the press.
1928 IN SARASOTA AND THE WORLD
Tamiami Trail from Miami to Tampa opens. Sarasota's WJBB broadcasts from the Sarasota Terrace Hotel.
Herbert Hoover becomes President. Amelia Earhart flies the Atlantic. Walt Disney creates Mickey Mouse.
1928 IN GOLF
Bobby Jones captains the United States Walker Cup team to a 11 to 1 win over William Twedell's Great Britain & Ireland team at Charles Blair Macdonald designed Chicago Golf Club, the oldest eighteen-hole golf club in North America.
A Motion is passed at the PGA Annual Meeting to double annual dues for PGA members from $5 to $10.
1928 AT BOBBY JONES GOLF CLUB
Local real estate broker Don Newburn wins the Sarasota Men's City Championship for the third year in a row, again capturing the Charles Ringling Cup.
1933 IN SARASOTA AND THE WORLD
Boston Red Sox choose Sarasota for Spring Training. Sarasota Public Schools close to all but tuition paying students during Depression.
President Franklin Delano Roosevelt closes all banks. Congress passes New Deal. Prohibition ends.
1933 IN GOLF
Augusta National Golf Club, home of The Masters Tournament, founded by Bobby Jones and Clifford Roberts and designed by Alister MacKenzie and Bobby Jones, opens for play.
Bobby Jones Golf Club General Manager and Golf Professional George R. Jacobus, who had become the first U.S.-born golf professional in 1914, had tied Walter Hagen after 36 holes in the 1923 United States Open at Inwood Country Club behind Bobby Jones' first Major victory and who would finish tied for 52nd in Bobby Jones' inaugural Master Tournament, becomes the first American-born president of The PGA, and the first president of the Association to rise from the caddie ranks. The PGA creates an unemployment Relief Committee as the Great Depression worsens.
1933 AT BOBBY JONES GOLF CLUB
Inter-city golf matches are arranged between the newly organized Sarasota team and other Florida West Coast golf teams.
1935 IN SARASOTA AND THE WORLD
In Sarasota, Works Progress Administration-funded post office (now the Federal Building) opens with a parade led by Ringling Circus elephant, "Mae West". United States unemployment is 20.1% as Roosevelt's New Deal calls for Social Security, and Huey Long is assassinated in Louisiana.
Persia becomes Iran under Reza Shah Pahlevi.
1935 IN GOLF
25 year-old club pro from nearby South Hills Country Club, Sam Parks, Jr. wins his first tournament and only major along with the $1000 winner's prize at the 39th United States Open Championship at Oakmont, besting Jimmy Thompson by two and Walter Hagen by three.
Lawson Little wins his second U.S. Amateur title in a row at Willie Campbell designed The Country Club, Brookline, Massachusetts, the oldest country club in the United States.
Playing 12 rounds over six days in the 1935 PGA Championship, Wisconsin's 24-year-old former caddie Johnny Revolta was able to handle the frigid Oklahoma City conditions on Twin Hills Golf & Country Club better than "Black Scot" (later the "Silver Scot") Tommy Armour in the final. Revolta started with birdie on the first hole, and Armour was never able to square the match. Over the course of the 31-hole match, Revolta didn't have a 3-putt and one-putted 13 greens in his 5 & 4 win.
1935 AT BOBBY JONES GOLF CLUB
Leading money winner, the "Iron Master" Johnny Revolta, wins the Sarasota Open, held at at Bobby Jones Golf Club, for his second of tour-leading five wins in 1935, to add to his Wisconsin Open, Inverness Invitational Four-Ball (with Henry Picard), "fifth major" Western Open, and including what would be his one career Major Championship, the PGA Championship.
1940 IN SARASOTA AND THE WORLD
Adolf Hitler and Benito Mussilini form Axis Alliance. Cartoons Tom and Jerry and Elmer Fudd debut. Truth or Consequences debuts on NBA Radio. Booker T. Washington is first African American depicted on U.S. Postage stamp and Hattie McDaniel is first African American to win Academy Award.
Winston Churchill becomes British Prime Minister and promises, "I have nothing to offer you but blood, sweat and tears" as World War II food rationing begins in Great Britain.
1940 IN GOLF
Jack William Nicklaus is born on January 21st in Upper Arlington, Ohio to pharmacist Charlie and homemaker Helen. Young Jack learns the game at Donald Ross designed Scioto Country Club. Nicklaus attends Upper Arlington High School, home of the "Golden Bears", where he achieves All-Ohio honorable mention, in basketball.
The Walker Cup is cancelled one month prior due to World War II, not to resume until 1947.
The PGA of America in conjunction with LIFE Magazine sponsors the first National Golf Day and raises $80,000 for charity.
1940 AT BOBBY JONES GOLF CLUB
Following its initial two years of competition at Augusta National Golf Club (the only major championship other than The Masters Tournament to be played at the venue), when the legendary Bobby Jones organized and hosted the inaugural Senior PGA Championship, The Third Annual National Professional Golf Association Senior's Golf Championship is held at Bobby Jones Golf Club for the first of two consecutive years.
The Senior PGA Championship is considered the most historic and prestigious event in senior golf.
January 12 - 14, 1940, in a field of 44 players after regulation play, Otto Hackbarth, with a closing round 1-under-par 70 and at a total of 4-over-par 146, ties World Golf Hall of Famer, inaugural 1937 Senior PGA Champion Scot Jack Fowler "Jovial Jock" Hutchison of Golf, Illinois, who had won the 1920 PGA Championship at Flossmoor Country Club (where Bobby Jones held the course record for over sixty years) as well as The Open Championship in 1921 at St. Andrews.
In the 18-hole playoff, both players shoot 74, forcing an unprecedented and unequalled second 18-hole playoff in which Hackbarth finally prevails and captures the Alfred S. Bourne Trophy by one stroke, 74-75. The tough Donald Ross course held its own, as just one player broke par over a total of 88 rounds, with a tournament average score of 78.75. Hackbarth's final round 70 is the low round of the tournament.
Charlie Mayo and Fred Miley tied for third at 148. Old York Road professional Jack Campbell tied with Jim Barnes for fifth place with 149. Campbell also won his age group (55-59). George Morris, professional at Colonial Country Club in Harrisburg, tied for seventh and Sunnybrook Golf Club professional Frank Coltart of Plymouth Meeting, PA tied for 16th at 155.
Otto Hackbarth's patented Otto Hackbarth Pat. 687539 Forked Hosel Putter was used by golfing greats including Bob Jones Award winner, 1916 U.S. Open Champion and World Golf Hall of Famer Chick Evans.
Chick Evans, winner by two strokes over Jock Hutchison at the 1916 United States Open Championship at 6,130-yard The Minikahda Club, would go on to make the cut at age 49 in the 1940 Masters won by Jimmy Demaret, make the cut at age 62 in the 1953 Masters won by Ben Hogan, make the cut at age 76 in the 1966 PGA Championship at 7,180 yard Firestone Country Club won by Al Geiberger, and score 74-74-73-78 to finish behind winner Jack Nicklaus in the 1971 PGA Championship over the 7,096 yard PGA National Golf Club, at age 80.
1941 IN SARASOTA AND THE WORLD
President Franklin Delano Roosevelt signs the Lend-Lease Act to aid wartime Allies in the United Kingdom and Europe. The National Gallery of Art opens in Washington DC. Residents of Puerto Rico born on or after January 13 are declared United States citizens by birth. Orson Wells film Citizen Kane premiers. World Golf Hall of Fame Member Bob Hope performs his first USO show. Warplanes flying from Imperial Japanese Navy attack the United States fleet at Pearl Harbor, Hawai'i.
Architect Paul Rudolph arrives in Sarasota.
1941 IN GOLF
The USGA develops a machine for testing golf ball velocity at impact. Three-time Major championship playoff runner-up Craig Wood wins The Masters and the United States Open. Vic Ghezzi wins the PGA Championship and tournament play is suspended in Great Britain, while St. Andrews allows a herd of 150 sheep to graze the Old Course.
The PGA of America celebrates its 25th anniversary with 2,041 members, and establishes the Golf Hall of Fame. First inductees are professionals Willie Anderson, Tommy Armour, Jim Barnes, Chick Evans, Walter Hagen, John McDermott, Gene Sarazen, Alex Smith, Jerry Travers and Walter Travis, and amateurs Bobby Jones and Francis Ouimet. The selection committee was comprised of sportswriters Grandland Rice, O. B. Keeler, Kerr Petrie and A. Linde Fowler.
1941 AT BOBBY JONES GOLF CLUB
Otto Hackbarth's score is bettered January 10-12, when the Senior PGA Championship is held again at Bobby Jones Golf Club. 1920 U.S. Open runner-up Jackie Burke, Sr. of Houston's River Oaks Country Club makes his way around the Donald Ross track over a war-shortened field of only thirteen competitors with a final round score of 4-under-par 67 for a 7-stroke victory over runner-up Eddie Williams of Chicago. Burke's even par total bests the field average score by 11 strokes in a tournament where only two rounds were under par.
H.C. Hackbarth, one of 1941 Champion Otto's four professionally golfing brothers, finishes in a tie for third place at 150 with Jock Hutchison and Jack Gordon, while World Golf Hall of Fame member James Martin "Long Jim" Barnes finishes nine back, tied for sixth. Frank Coltart and George Morris tied for 15th. Gil Nichols wins the 60-64 age group at 157 over Jack Campbell.
1941 runner-up Williams went on to win the next three straight Senior PGA Championships, a record held alone until World Golf Hall of Fame member Hale S. Irwin made it three straight in 1998.
Champion Burke's son, World Golf Hall of Fame member Jackie Burke, Jr. would go on to win two Majors in 1956, coming from eight behind for a one-stroke victory over then-amateur and 2013 World Golf Hall of Fame inductee Kenneth Paul Venturi at The Masters, and in a 3 & 2 match play win over three-Purple Heart WWII Army hero and 1956 PGA Tour leading money winner Ted J. Kroll to claim the PGA Championship. Jackie Jr. shares his permanent locker at Augusta National with Tiger Woods.
The tradition of pairing legendary players with the finest golf courses continues in 2014 with the 72nd Senior PGA Championship at Valhalla Golf Club, site of Captain Paul Azinger and his U.S. team's 2008 Ryder Cup victory.
1952 IN SARASOTA AND THE WORLD
"Sarasota School" Architect Paul Rudolph designs Sanderling Beach Club on Siesta Key and the Walker Guest House on Sanibel Island. Pulitzer-prize winning Sarasota writer MacLinlay Kantor launches the "Liars Club", a lunchtime poker gathering of local authors including Herb Field, Dick Glendinnig, Ronnie Holliman and Burl Ives. C. B. DeMille's Technicolor circus drama The Greatest Show on Earth starring Charlton Heston, Betty Hutton, Dorothy Lamour and James Stewart opens, filmed in Sarasota with 1,000 local "extras", and wins the Academy Award for "Best Picture". Time magazine calls the film a "mammoth merger of two masters of malarkey for the masses: P. T. Barnum and Cecil B. DeMille."
Sarasota resident and former City Men's Golf champion Paul Glee "Big Poison" Haner is elected to the Baseball Hall of Fame. His plaque in the Hall of Fame reads: Paul Glee Waner (Big Poison) Pittsburgh, Brooklyn, Boston, New York. 1926-1945. Left handed outfielder batted .300 or better 14 times in the National League. One of seven players to compile 3,000 or more hits. Set modern N.L. record by collecting 200 or more hits in eight seasons. Most Valuable Player in 1927 and four times selected to the All Star Game.
University of Tennessee admits its first African-American student, graduate student Gene Mitchell Gray. Princess Elizabeth, Duchess of Edinburgh, ascends the throne as Queen Elizabeth II of the United Kingdom. The first successful separation of Siamese twins takes place in Ohio. The first successful transgender surgery takes place in Denmark.
The United States detonates first hydrogen bomb, codenamed "Mike", at Pacific Ocean Eniwetok Atoll, followed three days later by 8.25 Richter scale Kamchatka Peninsula earthquake in the Soviet Union. The term "smog" is coined in London.
1952 IN GOLF
On March 31, Marlene Bauer becomes youngest woman ever to win a professional event when she wins the LPGA's Sarasota Open at 18 years of age. Bauer had won the Long Beach City Boys Junior, at age ten.
The golf prodigy then won the Western and National Junior Championships, the Los Angeles Women's City Championship, the Palm Springs Women's Championship, the Northern California Open and the Indio Women's Invitational, and became the youngest ever to make the cut in the United States Women's Open, where she finished eighth behind winner, World Golf Hall of Fame member Betty Jameson, at age thirteen.
In 1949 she won the U.S. Girls Junior Championship and was named Golfer of the Year and Teenager of the Year as well as Associated Press Woman Athlete of the Year, at age 15.
Bauer co-founded the LPGA Tour in 1950 at age sixteen, and continued to play competitively on the Tour in each of it's first five decades. She set a competitive scoring record in 1971 that stood for thirteen years.
Bauer married golf professional Bob Hagge, former husband of her older sister and fellow golf professional Alice Bauer Hagge, in November 1955. Bauer Hagge would go on to win eight times in 1956 as leading money winner, including the LPGA Championship.
World Golf Hall of Fame member Marlene Bauer Hagge has been quoted as saying, "I never thought of myself as a pioneer. We were just a bunch of stubborn women who loved golf and figured we could make it happen."
1952 AT BOBBY JONES GOLF CLUB
An additional nine holes of golf are added adjacent to the original 1925 Donald Ross designed course, offering 27 holes of golf and allowing Bobby Jones Golf Club to host tournaments while still open for regular play. According to golf architect Robert Bruce Harris of Chicago, the first President of the American Society of Golf Course Architects, his recommended Par 36 layout, chosen unanimously by the City Commission, provides more acreage per hole and will be more spacious than the present course, and includes an artificial lake on Hole No. 9. Harris is known for promoting the "Ideal Par" layout, consisting of a formula of hole sequence with no two consecutive holes having the same par; and for spacing his green-side sand traps away from the greens to accommodate the exact width required for maintenance by the mowers of the day.
1955 IN SARASOTA AND THE WORLD
The first Publix Supermarket in Sarasota opens at the new Ringling Shopping Center, including a Woolworth's and a S&H Stamp Redemption Center, on the site of Bert Montressor's Driving Range. Mel Williams sprays for mosquitos from his biplane and his fogger jeep. The Boston Red Sox spring training plays at Calvin W. Payne Park. Rudy Bundy and his "sizzling clarinet" thrills crowds with his hit "Thrill" at the fabulous Lido Casino, at the Casa Marino Lounge and the M'Toto Room. Sarasota author MacLinlay Kantor publishes Andersonville to win the Pulitzer Prize for fiction the following year. Mote Marine Laboratory is founded.
"Family of Man" exhibit of Edward Steichen photographs, in an installation designed by Sarasota Architect Paul Rudolph, opens at the Museum of Modern Art in New York. First nuclear powered submarine, USS Nautilus, is launched. President Dwight D. Eisenhower sends first U.S. advisors to South Vietnam. Complete Broadway show is televised for the first time: Peter Pan. Ray Kroc opens the first McDonald's hamburger restaurant. Jonas Salk's polio vaccine is approved. Mickey Mouse Club television show premiers. General Motors becomes first American corporation to profit more than $1 Billion in a year. Scrabble game debuts.
1955 IN GOLF
World Golf Hall of Fame member, two-time Olympic gold medal winner, and LPGA co-founder Babe Zaharias, winner of 82 professional and amateur golf tournaments, Associated Press "Woman Athlete of the 20th Century" and ESPN "10th Greatest Athlete of the 20th Century", wins the final two tournaments of her career, the Peach Blossom Open at Donald Ross designed The Country Club of Spartanburg, and for the third time, the Tampa Women's Open at Donald Ross designed Palma Ceia Golf and Country Club. "It's not enough to just swing at the ball," Babe said. "You've got to loosen your girdle and really let the ball have it " Babe Zaharias was the third person and first woman to receive the Bob Jones Award, posthumously, in 1957, two years after her final victory.
Jack Nicklaus wins the Ohio State Junior Championship for the third in a row and last time, as the tournament is restricted to golfers aged 13 through 15.
Arnold Daniel Palmer wins his first professional tournament by four strokes over Jackie Burke, Jr. in the Canadian Open at Willie Park, Jr. designed Weston Golf and Country Club in Toronto, Ontario.
PGA Golf Professional of the Year Award is established to honor PGA members for total contributions to the game. Bill Gordon of Chicago's Tam O'Shanter Country Club is the first recipient.
1955 AT BOBBY JONES GOLF CLUB
The City of Sarasota's recent capital investment in Bobby Jones Golf Club returns early dividends in February, as the Donald Ross designed course hosts the first of two consecutive Ladies Professional Golf Association Sarasota Open, won by World Golf Hall of Fame member and LPGA co-founder Elizabeth May "Betty" Jameson in setting a new women's tournament record for a men's par 72 course; and the next year by World Golf Hall of Fame member and Bob Jones Award recipient Elizabeth Earle "Betsy" Rawls.
The $5000 Sarasota Women's Open Golf Tournament included a parade of the pros led by the Sarasota High School Band and National Guard colour guard, and a clinic conducted by World Golf Hall of Fame member Patty Berg, who was presented a Key to the City from Mayor Ben Hopkins, Jr.
In an innovation introduced at this event, LPGA golfers wore numbers on their backs for the first time ever.
1967 IN SARASOTA AND THE WORLD
John Ringling North sells the Sarasota family circus to brothers Irvin Feld and Israel Feld, signing the contract at the Coliseum in Rome.
Montreal, Canada Expo 67 World's Fair opens. The Doors album debuts. The Human Be-In takes place in San Francisco's Golden Gate Park, heralding the Summer of Love. Aretha Franklin releases Respect. The Green Bay Packers defeat the Kansas City Chiefs at Los Angeles Memorial Coliseum in the first Super Bowl.
Reverand Dr. Martin Luther King, Jr. denounces the Vietnam War. Boxer Muhammad Ali refuses military service. President Lyndon B. Johnson nominates Thurgood Marshall as the first African American Supreme Court Justice. Navy pilot John McCain's plane is shot down over North Korea and becomes a Prisoner of War. Mohammed Reza Pahlavi the Shah of Iran is crowned. Guerrilla leader Che Guevara is executed in Bolivia. The New York Times reports that the U.S. Army is conducting secret germ warfare experiments. The Beatles release All You Need is Love.
1967 IN GOLF
Richard Tufts, owner of Pinehurst Resort and grandson of Pinehurst founder James Walker Tufts, former President of the USGA and 1963 Walker Cup Captain, and World Golf Hall of Fame member, receives the Bob Jones Award, the highest honor given by the United States Golf Association.
PGA makes attendance at business school a requirement for membership.
1967 AT BOBBY JONES GOLF CLUB
Another nine holes, designed by Sarasota golf architect Roy Albert Anderson (1916-1998) are added in the acreage between the Donald Ross back nine and the 1952 nine holes.
With the addition of an additional 18 holes of golf to the original Donald Ross eighteen, the City divides the historic Donald Ross classic course in two, pairing each of the Ross halves to one of the added nines, creating hybrid 18-hole East and West courses.
1971 IN SARASOTA AND THE WORLD
FloridaLand theme park attraction, offering "Everything Under the Sun" in Osprey closes as Disney World opens in Orlando.
All in the Family debuts with Archie Bunker. Idi Amin deposes Milton Obote in Uganda and becomes president. Apollo 14 lifts off on the third successful lunar landing mission. Rolls-Royce goes bankrupt and is nationalized. Satchel Page becomes the first Negro League player voted into the Baseball Hall of Fame. Evel Knievel sets world record motorcycle jumping 19 cars in Ontario, Canada. United Nations proclaims the vernal equinox as Earth Day. Joe Frazier defeats Muhammad Ali in the "Fight of the Century".
The Ed Sullivan Show airs its final episode, with announcer Ralph Paul, impressionist David Frye, folk singer Melanie, comedians Joey Adams, Lennie Schultz, Norman Wisdom and Tony Fane, singers Tony Sandler and Ralph Young, Danny Davis & the Nashville Brass, mezzo-soprano Joanna Simon and sleight-of-hand artist Vic Perry.
Gloria Steinem makes her Address to the Women of America. President Richard Nixon announces "Vietnamization policy". U.S. Army Second Lieutenant William Calley is found guilty of 22 murders in the 1968 killing of between 347 and 504 unarmed civilians in the "My Lai massacre". A Los Angeles jury recommends the death penalty for Charles Manson and three female followers. The Peoples Republic of Bangladesh is formed. 500,000 march on Washington DC in protest of the Vietnam War. President Richard Nixon declares the U.S. "War on Drugs". Doors lead singer Jim Morrison dies in Paris. The Convention on Psychotropic Substances is signed in Vienna. The U.S. dollar is devalued for the second time in history. Founding of Greenpeace.
1971 IN GOLF
Between June 21st and July 10th, Lee Trevino wins the United States Open, the Canadian Open and The (British) Open Championship by a total of one stroke in regulation play. Trevino won the U.S. Open and Canadian Open in playoffs after 72-hole ties. In February, Jack Nicklaus wins the PGA Championship at Donald Ross designed Oak Hill Country Club, while Charles Coody captures The Masters at Bobby Jones and Alister MacKenzie designed Augusta National Golf Club in April.
1971 AT BOBBY JONES GOLF CLUB
The new 7730 square foot Clubhouse & Pro Shop, designed by John E. Piercy, AIA, Architect of Sarasota is opened.
1977 IN SARASOTA AND THE WORLD
Casey Key resident, international bestselling horror author Stephen King publishes Rage, the first in a series of books under the pseudonym Richard Bachman, and The Shining under his own name.
Apple Computer Inc. is incorporated. Gary Gilmore is executed by firing squad after reinstatement of the death penalty in the United States. Jimmy Carter succeeds Gerald Ford as U.S. President and pardons Vietnam War draft evaders. The World Health Organization confirms the eradication of smallpox.
Snow falls in Miami for the first time in history. The Great Lakes Blizzard of 1977 hits Buffalo. Bucharest Earthquake kills 1500. American Roy Sullivan is struck by lightening for the seventh time. The Space Shuttle program begins. The rings of Uranus are discovered. Tenor Luciano Pavarotti makes his American television debut. George Willig climbs the South Tower of the World Trade Center. Former Miss America contestant Anita Bryant launches "Save Our Children" anti-gay crusade. Food Stamp Program begins. Roots airs.
President Jimmy Carter creates the U.S. Department of Energy. Atari releases Video Computer System. Pelé plays his final soccer game. Groucho Marx dies. Anita Bryant is pied by gay rights activists. The Bee Gees release Saturday Night Fever. Elvis Presley holds his final concert.
1977 IN GOLF
Golf Writer Herbert Warren Wind wins the Donald Ross Award, the highest honor bestowed by the American Society of Golf Course Architects.
Mike Zack wins the first PGA Assistant Professional Championship at Thormy Lea Golf Club, Massachusetts.
1977 AT BOBBY JONES GOLF CLUB
In 1977, the Gillespie Executive nine-hole course is added to the property North of Circus Boulevard, bringing the Club's total to the current 45 holes. The 1716 yard, Par 30 "precision" layout is designed by Sarasota landscape architect Lane Lee Marshall (1937-2003), FASLA, President of the American Society of Landscape Architects 1978-1980, Dean of the Landscape Architecture Department at Kansas State University 1989-1995, and educator in Landscape Architecture at Texas A&M, University of Illinois and Ohio State University, recipient of the ASLA President's Medal for outstanding contributions, and of the first Distinguished Alumnus award from the University of Florida College of Architecture and Design.
1982 IN SARASOTA AND THE WORLD
Rita Roehr becomes Sarasota's first woman Mayor.
"Ma Bell" ATT is divested into 22 divisions. The first computer virus, the "Elk Cloner", is written by 15-year old Rich Skrenta. DeLorean Motor Company is put into receivership. All eight planets align on the same side of the sun in "syzygy". The Unabomber strikes. Israel withdraws from Sinai Peninsula in accordance with Egyptian - Israeli Peace Treaty. The Falklands War begins as Argentina occupies the Falkland Islands. President Ronald Reagan addresses the British Parliament. A severe U.S. recession begins.
Mayor of Key West declares "Conch Republic" for a day. Cal Ripken, Jr. plays his first of 2,632 consecutive Major League Baseball games. Fahd becomes King of Saudi Arabia. The Vietnam Veterans Memorial is dedicated in Washington DC. Michael Jackson releases Thriller. Time magazine's Man of the Year is give for the first time to a non-human, the computer.
1982 IN GOLF
Tom Watson wins his fifth PGA Player of the Year award. Operation of the World Golf Hall of Fame is transferred to The PGA of America.
1982 AT BOBBY JONES GOLF CLUB
In 1982, Bobby Jones Golf Club names its four championship nines after the courses where Jones won his 1930 Grand Slam: the American Interlachen (United States Open Championship) and Merion (U.S. Amateur) and the British Hoylake (Open Championship) and St. Andrews (Amateur).
1987 IN SARASOTA AND THE WORLD
Sarasota's famous hometown writer is honored as Friends of Libraries USA dedicates its first Literary Landmark at "Slip F-18, Bahia Mar Marina, Dedicated to the "Busted Flush", Home of Travis McGee, Fictional Hero & Salvage Consultant. Created by John D. MacDonald, Author, 1916 - 1986."
Aretha Franklin is first woman inducted in the Rock and Roll Hall of Fame. The Dow Jones Industrial Average closes for the first time above 2000. Supernova 1987A, the first supernova seen by the "naked eye" since 1604, is observed. AZT is approved by the U.S. Food and Drug Administration for the treatment of HIV-AIDS. Irish rock bank U2 releases studio album The Joshua Tree. The Simpsons cartoon first appears on television. The Federal Communications Commission rescinds the Fairness Doctrine that had required radio and television stations to meet a standard of fairness in presenting controversial issues.
1987 IN GOLF
Tom Watson is recognized by the United States Golf Association as recipient of the Bob Jones Award, in recognition of distinguished sportsmanship in golf.
1987 AT BOBBY JONES GOLF CLUB
The City of Sarasota commissions golf course designer Ronald M. Garl to provide renovations to the American Course at Bobby Jones Golf Club. Lakeland, Florida designer Ron Garl has designed more than 250 golf courses in every corner of the world, including courses hosting professional tournaments on the PGA Tour, the Senior PGA Tour, the LPGA Tour, the European Tour, and the Canadian Tour, with a recent concentration in developing golf course design in Africa and Asia.
Intended to address irrigation and drainage issues, the work consists of significant revisions to holes No. 10 through 18 of the historic 1925 Donald Ross course, altering the Donald Ross Design Intent. This renovation is the last major investment in on-course capital improvements to date.
1998 IN SARASOTA AND THE WORLD
The Cincinnati Reds become the new Sarasota Major League Baseball spring training team, playing at Ed Smith Stadium, named for the Sarasota Sports Committee president.
Iraqi President Saddam Hussein negotiates an agreement with United Nations Secretary General Kofi Annan, allowing weapons inspectors to return to Baghdad. U.S. President Bill Clinton brokers the Good Friday Accords, signed in Belfast between the Irish and British governments, transforming a peace to "The Troubles". Bear Grylls at 23 becomes the youngest British climber to scale Mount Everest. The Yangtze River floods, killing more than 10,000 in China. Matthew Shepard is beaten and left to die in a cornfield in Laramie, Wyoming. Titantic wins Best Picture "Oscar". CBS telecasts The Wizard of Oz for the final time.
1998 IN GOLF
Mike Burke, Jr. of Towaco, New Jersey wins the 31st PGA Club Professional Championship at Donald Ross' Pinehurst Resort in Pinehurst NC.
1998 AT BOBBY JONES GOLF CLUB
Bobby Jones Golf Club is renamed "Bobby Jones Golf Complex".
2002 IN SARASOTA AND THE WORLD
U.S. and Russia reach landmark arms agreement to cut both countries' nuclear arsenals by up to two-thirds over the next 10 years, while North Korea admits to developing nuclear arms in defiance of treaty. United Nations arms inspectors return to Iraq.
2002 IN GOLF
For the first time in thirty years, the winner of The Masters also wins the United States Open for the first half of the Grand Slam. Tiger Woods takes the U.S. Open at the Black Course at Bethpage State Park on Long Island, New York over runner-up Phil Mickelson. At The Open Championship at Muirfield, South African Ernie Els beats three others in a playoff, while Tiger Woods ties for 28th place.
2002 AT BOBBY JONES GOLF CLUB
Future United States Women's Open Champion Paula Creamer wins the Girls Bobby Jones Junior City Golf Championship at Bobby Jones Golf Club.
2008 IN SARASOTA AND THE WORLD
U.S. President George W. Bush signs the Emergency Economic Stabilization Act, creating a $700 Billion Treasury fund to purchase failing bank assets. Barack Obama is elected the first African American and the first Hawai'ian born President of the United States. NASA spacecraft Phoenix lands on the northern polar region of Mars. Bills Gates resigns and Chairman of MicroSoft to engage in full-time philanthropy. National Assembly unanimously elects Raúl Castro to replace resigning brother Fidel Castro as President of Cuba. Beijing, China hosts the 2008 Summer Olympics.
2008 IN GOLF
Led by Sarasota High School graduate and Bobby Jones Golf Club course record holder, Captain Paul Azinger, the United States reclaims the Ryder Cup by defeating Europe, 16-1/2 to 11-1/2, at Valhalla Golf Club in Louisville, Kentucky, as the United States wins golf's greatest event for the first time in the new millennium.
The University of Maryland Eastern Shore becomes the 20th and first historically black college to join the PGA Professional Golf Management Program.
Eldrick Tont "Tiger" Woods wins his last "Major" championship, the United States Open, by one stroke after an eighteen-hole playoff over Rocco Mediate, at San Diego's Municipal Torrey Pines Golf Course.
World Golf Hall of Fame member, ten time Major champion and Bob Jones Award winner Annika Sorenstam completes her competitive golf career with her 93rd professional tournament victory.
2008 AT BOBBY JONES GOLF CLUB
National Golf Foundation Consulting publishes Operational Review and Recommendations For City of Sarasota Golf Operations, and reports "the City has set aside $2.5M with prospects of increasing the budget by another $2M" for replacement of the 1971 Clubhouse.
2012 IN SARASOTA AND THE WORLD
Hurricane Sandy passes Florida but kills over 200 in the Caribbean, Bahamas, the United States and Canada and causes major storm surge disruption across the U.S. Atlantic seaboard. Austrian skydiver Felix Baumgartner becomes the first person to break the sound barrier without any machine assistance during a record space dive from a helium-filled balloon 24 miles above the earth. United Nations General Assembly grants Palestine non-member observer state status.
The worst power outage in world history leaves 620 million people without power in India. Chinese spacecraft Shenzhou 9 carries three astronauts to dock in orbit around the earth. Tokyo Skytree, world's tallest self-supporting tower at 634 metres, opens to the public. Last known Pinta Island Tortoise Lonesome George dies at Galapagos National Park, making the subspecies extinct.
2012 IN GOLF
A roller coaster year began with England at World Number One represented by Luke Donald. By Week 9, Northern Ireland's Rory McIlroy won the Honda Classic to become the second youngest World No. 1 in golf history. Two weeks later, Luke Donald's win at the Transitions Championship returned him to Number One, and he kept it as McIlroy had a Masters meltdown after leading the tournament. Rory was back on top at Week Fifteen with a runner-up finish at the Wells Fargo Championship before missing the cut in his next three events, and Luke Donald was Number One again by Week 17...until Week 18 when McIlroy took over again. Luke Donald would not succumb, and was back on top by Week 21...until Week 32 when Rory McIlroy walked away with the PGA Championship at The Ocean Course at Kiawah Island, winning by eight strokes to claim the undisputed World Number One.
Rory McIlroy finished third in the regular season FedEx Cup standings entering the playoffs, but won at the Deutsche Bank Championship in the second week of the playoffs to take the top spot in both the FedEx Cup standings and on the PGA Tour money list. McIlroy won again the next week at the BMW Championship to total 40 under Par in his two playoff victories and record four wins in his PGA Tour season. After helping the European Team win the Ryder Cup, he turned his attention to winning the Race to Dubai, finishing second at the BMW Masters, third at the Barclays Singapore Open and first at the DP World Tour Championship Dubai, making birdie in the final five holes to beat Justin Rose by two strokes, and duplicating Luke Donald's 2011 feat in winning both the PGA Tour and the European Tour money titles the same year.
In 2012, Rory McIlroy won the PGA Tour Money List, the European Tour Money List, PGA Player of the Year, PGA Tour Player of the Year, Vardon Trophy, Byron Nelson Award, European Tour Golfer of the Year, and the Mark H. McCormack Award for leading the Official World Golf Ranking for the most (28) weeks in the year.
2012 AT BOBBY JONES GOLF CLUB
Bobby Jones Golf Club Head PGA Professional and Assistant General Manager Christian E. Martin is named Teacher of the Year by the Southwestern Chapter of the North Florida PGA, chosen from among 140 professionals and apprentices for his efforts to bring teaching back to Bobby Jones Golf Club. The Christian Martin golf instruction philosophy: "I teach individuals. We're all built differently, so it's important to teach the individual. I try to create an opportunity for each student to realize their potential."
2013 IN SARASOTA AND THE WORLD
The Concession Golf Club in Bradenton, a Jack Nicklaus signature design in association with Tony Jacklin, is announced as a finalist to host the 2017 Solheim Cup, the premier women's professional golf international team competition.
North Korea conducts a third underground nuclear test. The most powerful meteor to strike Earth's atmosphere in more than a century explodes over Chelyabinsk, Russia, killing 1491 and damaging 4300 buildings. Benedict XVI resigns as Pope, the first papal resignation since Gregory XII in 1415 and the first voluntarily since Celestine V in 1294. The new Pope Francis, Cardinal Jorge Mario Bergoglio of Argentina, is elected the 266th pontiff, becoming the first from the Southern Hemisphere and the first Jesuit.
2013 IN GOLF
Jason Dufner captures the 95th PGA Championship at Donald Ross designed Oak Hill Country Club.
August 15 is the Twentieth Anniversary of Sarasota High School graduate and Bobby Jones Golf Club course record holder, and 2008 Ryder Cup Captain Paul Azinger's 1993 PGA Championship victory at Donald Ross designed Inverness Club.
Golf Course Architect Rees Jones wins the Donald Ross Award , the highest honor bestowed by the American Society of Golf Course Architects.
2013 AT BOBBY JONES GOLF CLUB
Friends of Bobby Jones Golf Club is established on Bobby Jones' 111th birthday, to promote and support the Four Initiatives for improvements to Bobby Jones Golf Club. Join us!
Phil Waters wins the Perry E. Lanning Trophy for the third time as winner of the Men's City Championship. Phil shot 66-67-72-72 to take the crown by three strokes over runner-up Michael Visacki and by ten over third place finisher Jared Ross. The three were the only players under par over the 72-hole event.
2014 IN GOLF
The United States Open and the United States Women's Open are held in back-to-back weeks at the same course for the first time in golf history, at the restored Donald Ross masterpiece, Pinehurst No. 2.
3400 Clark Drive Sarasota Florida 34234 FriendsoBJGC@icloud.com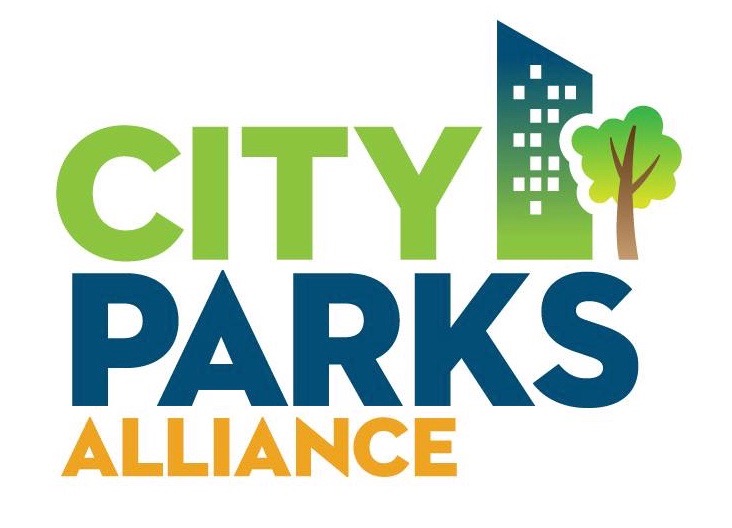 FRIENDS OF BOBBY JONES GOLF CLUB INC. IS A PROUD MEMBER OF CITY PARKS ALLIANCE
FRIENDS OF BOBBY JONES GOLF CLUB INC. IS A PROUD MEMBER OF FRIENDS OF THE LEGACY TRAIL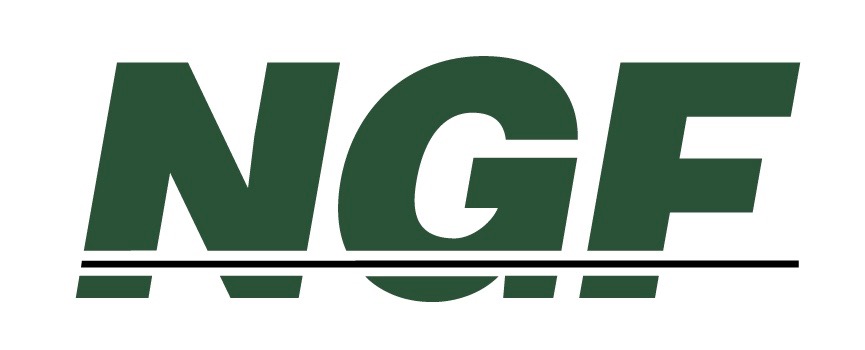 FRIENDS OF BOBBY JONES GOLF CLUB INC. IS A PROUD MEMBER OF NATIONAL GOLF FOUNDATION