Donald James Ross, 1872 - 1948
The Michelangelo of Golf
Donald Ross in History
Mention the name Donald Ross to an educated golfer and it will bring good thoughts to mind. Ross, according to Jack Nicklaus, designed golf courses that led to positive thinking. "His stamp as an architect was naturalness,'' Nicklaus said.
Donald Ross was, and still is, considered the "Michelangelo of Golf".
Donald Ross was born November 23, 1872 in Dornoch, a town and seaside resort in the Highlands of Scotland. Ross grew up playing one of the world's purest links courses, Dornoch Golf Club, where he also was employed in "the keeping of the green".
Designed by Old Tom Morris in 1886 and since 1907 Royal Dornoch, the course has been ranked as high as #3 on the Golf Digest Top 100 International, and is currently ranked #14 in the Golf Magazine Top 100 Courses in the World.
On the advice of Dornoch Golf Club secretary John Sutherland, Donald Ross apprenticed at St. Andrews in 1893, where he learned clubmaking at David Forgan's shop and studied golf with Old Tom Morris.
Donald Ross returned to Dornoch in November of 1893, then continued his apprenticeship at Carnoustie Golf Links.
In November of 1894 club Secretary John Sutherland invited Donald Ross to return to Dornoch, where Ross maintained the grounds, made clubs and competed as a player, while serving as Dornoch Golf Club's head golf professional and greenskeeper, working out of a 12 by 15 foot shop for a salary of 1 pound per week.
On Saturday, August 23, 1898, Harvard College astronomy professor Robert Wheeler Willson played Dornoch Golf Club while vacationing with Mrs. Willson, and there met Donald Ross. Professor Willson, a charter member of the new Oakley Country Club in Watertown, Massachuseets, suggested that Ross come to America, convincing his that he could make several times his rate in the United States. Dornoch Golf Club's ledger entry of March 13, 1899 shows D.J. Ross' final "salary to date L1 per week = 10".
__________
Investing his entire life's savings into the trip to America, Donald Ross walked off the boat in Boston with only $2 in his pocket, but a job was waiting for him as Greenskeeper and Golf Professional at Oakley Country Club .
When Ross arrived, Oakley's greens were of native soil, with removal of worms a considerable portion of the club's maintenance budget. The golf shop's revenue from the sales of cigars outpaced sales of golf, racquet and tennis balls.
But Oakley provided Donald Ross his first golf course design commission in the United States, in redesigning Oakley's rudimentary 11-hole layout, including expanding the course to eighteen holes within the area allotted to eleven.
An early high point of Ross' stay at Oakley was the exhibition round he played with golf professional Harry Vardon in the Fall of 1900.
At Oakley, Donald Ross met soda fountain magnate James W. Tufts of Medford. In 1900, Ross was invited by Tufts to serve as the winter golf professional at their Pinehurst Resort in North Carolina, and for the next several years Ross worked summers in Massachusetts (at Oakley and later at Essex Country Club) and November through April at Pinehurst.
In 1905 Donald Ross, representing Oakley, won the inaugural Massachusetts Open.
Alternating between Boston summers and Pinehurst winters, Donald Ross won three North and South Opens at Pinehurst and was runner-up five consecutive years, and won two Massachusetts Open championships.
Between 1899 and 1910, Ross competed in eight United States Open Championships, with four Top Ten finishes. In his best finish of 5th in 1903 at Baltusrol Golf Club's Old Course, 11 strokes behind four-time champion Willie Anderson, Ross earned $80 in prize money, scoring 79-79-78-82-318.
Donald Ross competed in two Open Championships spanning the gutta-percha to Haskell golf ball eras. In 1897 at Royal Liverpool Golf Club in Hoylake Ross finished behind two-time winner Harold Hilton at the amateur's home club; and tied for 8th at the 5oth Open in 1910 on The Old Course at St. Andrews, scoring 78-79-75-77-309, ten shots behind five-time champion James Braid and collecting prize money of 1 pound, 5 shillings.
In an interesting coincidence, the venues upon which Donald Ross competed in his two Open Championships were the same two courses upon which Bobby Jones won the British legs of his 1930 Grand Slam.
Donald Ross earned a notable competitive record.
But Ross' younger brother Alexander "Alec" Ross may have been the best player in the family, winning the U.S. Open in 1907 at the St. Martin's course at Philadelphia Cricket Club with four sub-80 rounds, 76-74-76-76-302 and first-place money of $300. Ten strokes behind Alec in 10th position was Donald at 78-80-76-78-312 for $20 winnings.
Alec competed in seventeen United States Open Championships with five top ten finishes, and captured six each North and South Open and Massachusetts Open titles and the Swiss Open (now the Omega European Open) three times.
After Donald Ross switched for good to the rubber-core Haskell ball, he won the Massachusetts Open title again in 1911. Either Donald or Alec was Massachusetts Open champion in each of the first eight years of the tournament 1905-1912.
Donald Ross eventually gave up playing and teaching to concentrate on golf course design.
__________
At Pinehurst, Donald Ross built and designed the most famous of his courses, Pinehurst No. 2, and gained national renown.
Spalding's Official Golf Guide described Donald Ross of Pinehurst in 1905 as "a prince of a good fellow, one of the most popular pros in the country, and is there to stay as resident pro having taken unto himself a better half and built her a palatial home within a full drive and a mashy pitch of his favorite course."
It was Pinehurst that served as Donald Ross' "training ground" for his unmatched career in golf course architecture throughout America. Ross was appointed the golf manager and a director of the Pinehurst Corporation, serving in both capacities for the rest of his life. Ross revolutionized greenkeeping practices when he oversaw the transition of the Pinehurst putting surfaces from oiled sand to Bermuda grass for the 1935 PGA Championship.
Donald Ross married Florence Blackington in Pinehurst in 1924 and purchased a property adjacent to the third green of No. 2 where the couple built Dornach Cottage at 120 Midland Road.
In the years 1912 until his death at Pinehurst in 1948, Donald Ross was America's best known and most active golf course designer. Ross earned the title "dean of golf course architects", was one of the most prolific of designers and widely regarded as one of the finest of all time. By 1925, over 3000 men were employed annually in the construction of Ross-designed golf courses.
There is a seamless, timeless quality to Donald Ross golf courses that required very little earth-moving to construct. Ross was a detail man who took great patience to make sure every slope and break met his approval. All his bunkers looked like they hadn't been built at all, but had been made by the hands of nature.
Pinehurst No. 2 is a perfect example. Water comes into sight on only one hole, and it is not in play. There is little rough, it is almost impossible to lose a golf ball, yet any golfer who goes around close to handicap will have had a good day.
__________
The Donald Ross name is on some of this nation's most memorable, playable, and famous courses. His notable designs include Interlachen Country Club, Oak Hill Country Club, Oakland Hills Country Club, Pinehurst No. 2, Scioto Country Club, Seminole Golf Club and Inverness Club, site of Paul Azinger's 1983 PGA Championship win.
Donald Ross spent more time tweaking his home course, No. 2, than any designs, if not for any other reason than Bobby Jones had selected Alister Mackenzie over him to design Augusta National.
Donald Ross wanted to make No. 2 the No. 1 course in the South, and many believe that Ross succeeded. Having already played host to a PGA Championship, a Ryder Cup and two Tour Championships including the 1992 win by Paul Azinger, Pinehurst No. 2 returned to glory as the site of the U.S. Open in 1999 and again in 2005.
Following a masterful restoration by Golf Course Architects Bill Coore and Ben Crenshaw, Pinehurst No. 2 hosted the 2014 U.S. Open and U.S. Women's Open in back-to-back weeks. This is the first time in history the United States Golf Association held its preeminent annual men's and women's championships in the same year on the same course.
Donald Ross is ever more relevant today, having designed 27 of the Top Classic Courses in America. Well over one hundred USGA National Championships having been contested on his courses, and his designs regularly challenge the world's finest players at the Majors.
The 2013 PGA Tour held tournaments at no less than five Donald Ross designed courses: Steve Stricker won the CVS Caremark Charity Classic at the 1911 Rhode Island Country Club .
Tiger Woods hosts the ATT National at Ross-renovated (1930) Congressional Country Club Blue Course.
The 2013 PGA Championship was contested at the 1925 Donald Ross designed Oak Hill Country Club East Course in Pittsford, New York.
The following week, the Tour heads to Ross' 1926 Sedgefield Country Club, Greensboro NC for the Wyndham Championship with Sergio Garcia defending his title.
In September, the Tour Championship was played at Bobby Jones' home club, Donald Ross' 1913 East Lake Golf Club in Atlanta.
Ross' Scioto County Club, where a young Jack Nicklaus learned the game, was the site of the 2016 U.S. Senior Open. Championship.
__________
Donald Ross was founding member and first president of the American Society of Golf Course Architects, formed at Pinehurst in 1947.
Donald Ross maintained a summer office in Little Compton, Rhode Island and satellite offices in North Amherst, Massachusetts and in Wynnewood, Pennsylvania, working with design associates Walter Hatch and James B. "Mac" McGovern. A thirty-year associate of Donald Ross, McGovern was also one of the thirteen founding members of the American Society of Golf Course Architects.
Today, the Donald Ross Award is the ASGCA's highest honor. The Society's official jacket is woven from the Ross tartan.
Donald Ross died in 1948, at Pinehurst.
A vibrant force in the American golf vernacular into the Twenty-first Century, there are roads, schools and businesses named in honor of Donald Ross throughout the nation.
The Donald Ross Society was founded in 1989 with the belief that the golf courses designed by Donald J. Ross & Associates are works of art that merit close care and meticulous preservation, and endeavours to recognize and safeguard their integrity.
Donald Ross in Sarasota
There exist today two Donald Ross designed golf courses in Sarasota: at the private Sara Bay Country Club, and at the City of Sarasota-owned municipal Bobby Jones Golf Club.
A third Sarasota course designed by Donald Ross, in conjunction with the Longboat Key development by circus impresario John Ringling, was opened for play but abandoned along with his unfinished Ritz hotel after the stock market crash of 1929 that marked the beginning of the Great Depression.
Sarasota in 1925 was two years removed from the death of her first mayor, Col. John Hamilton Gillespie, as well as the sale of Gillespie's own golf course property to hotel development interests in the city's downtown.
Jazz Age Sarasota of the 1925 Roaring Twenties was in a real estate boom and speculation fueled by a "Knickerbocker army" of real estate agents, with a reported increase in real estate sales of 1000 percent over 1924.
Private-public amenities added to the city's charm and value, including the 1924 waterfront Sarasota Municipal Band shell built "with funds raised by public subscription of fifty dollars each, started by John Ringling, capitalist...and others as a matter of civic pride." The new Sarasota County Courthouse was described as "the most beautiful building south of Washington DC."
In sports, the baseball New York Giants began Spring training in Sarasota in 1924, Sarasota Yacht Club held regattas, Whitfield Estates developer Forrest Adair, Jr. raced the Sara-de-Sota, one of the fastest speedboats afloat; and "the Indian" Jim Thorpe and his "band of braves" competed on the gridiron against the Sarasota Collegians.
Donald J. Ross had arrived in Sarasota in 1925 at the request of prominent businessman and developer, Perry Adair, who had retained the services of the most respected golf course architect of the time to design a premier course here with the flavor of Pinehurst No. 2.
Mr. Adair had also recruited his Atlanta friend and fellow former "Dixie Whiz Kid", Bobby Jones, as sales manager for real estate surrounding the club. In March 1925, Bobby Jones accompanied golf architect Donald Ross as he walked the property to select the course site, and on January 22, 1926, Whitfield Estates Country Club officially opened.
The club's founding golf professional was the immortal Tommy Armour, and the club has hosted numerous important championships, including the 1940 and '41 Senior PGA Championship, the '52, '53 and '54 LPGA Sarasota Open, and many Florida State championships. Tournaments and exhibitions featured golf greats Armour, Jim Barnes, Patty Berg, Jack Burke, Jr., Jackie Burke, Sr., Archie Compston, Jimmy Demaret, Leo Diegel, Johnny Farrell, Walter Hagen, Bobby Jones, Arnaud Massey, Cary Middlecoff, Betsy Rawls, Gene Sarazen, Louise Suggs, Ken Venturi and Babe Zaharias; and sportsmen and celebrities Dizzy Dean, Mickey Cochrane, Bob Hope, Grantland Rice and Babe Ruth.
Now known as Sara Bay Country Club, Golf Course Architect Brian Silva undertook a restoration in 1991, and an extensive renovation in 2006 included the conversion of the putting surfaces to TifEagle Bermuda grass. Silva confirmed that Sara Bay's greens, more than any other Ross course, mirror his design at Pinehurst No. 2. The course has returned to championship form, was the site of the 2012 Florida Open, and now hosts annual LPGA Symetra Tour events.
Bobby Jones said of Sara Bay, "The course is one of the finest I have ever seen. It is what I call a true championship layout and Donald Ross sure extended himself in the design."
__________
The Sarasota Times wrote, "We must dream big dreams, and then work to make our dreams come true."
Enter Louis Lancaster, future County Commissioner and Florida State Representative.
Lancaster led the effort to convince the City of Sarasota in 1925 to commission Donald Ross to design its Municipal Golf Course on the city's fairgrounds.
Donald Ross and his longtime associate, J. B. McGovern, created the design for Sarasota Municipal Golf Course and Recreation Grounds. Ross's design plans were drafted by the familiar and expert hand of Ross associate, civil engineer Walter Irving Johnson, Jr.
Ross also provided hand-written specifcations and Field Notes for construction, and the course's first nine holes opened for play on June 5, 1926.
On February 13, 1927, Bobby Jones headlined the dedication match for newly minted Bobby Jones Municipal Golf Course before a gallery of 1,500 spectators.
On the eve of the dedication, a party was held in the Mira Mar Hotel by Sarasota's leading citizens and it was decided to name the course after Bobby Jones himself to "give it prestige."
Bobby Jones Golf Club received rave reviews as one of the best golf courses in the South, frequently hosting bold-faced names to great fanfare in the press.
It is Donald Ross' unprecedented and unparalleled achievements in golf course architecture, his place in golf history and continued relevance today, and his legacy in the City of Sarasota that we celebrate in the DONALD ROSS INITIATIVE.
__________
Donald Ross Top Ranked Golf Courses
Golf courses designed by Donald Ross are ranked among the finest golf landmarks in America, and include associations with some of the finest golfers and golf professionals and most prestigious events as well.
Only FOUR courses in golf history have hosted the United States Open, the PGA Championship, the United States Amateur Championship, and the Ryder Cup. They are ALL Donald Ross designed courses.
Donald Ross designed TWENTY-NINE of the 100 Best Classic Courses in the United States, as well as 4 of the 40 Best Classic Canadian Courses, as ranked by Golf Week magazine.
Donald Ross designed TEN courses in the United States that, nearly 100 years after the first of his listed courses was opened, despite thousands of later courses opening throughout the country by scores of top architects and through hundreds of major championships, remain among the Golf Magazine Top 100 Golf Courses in United States today.
#10 Pinehurst Resort No. 2 (1907) NC
#14 Seminole Golf Club (1929) FL
#22 Oakland Hills Country Club (1918) MI
#32 Oak Hill Country Club East Course (1925) NY
#43 Inverness Club (1919) OH
#50 Plainfield Country Club (1921) NJ
#57 Newport Country Club (1915) RI
#63 East Lake Golf Club (1924) GA
#65 Scioto County Club (1916) OH
#82 Aronimink Golf Club (1928) PA
#85 Interlachen Golf Club (1921) MN
Seminole Golf Club is still today ranked the #1 golf course in all of Florida.
There are more than 17,500 golf courses in the United States.
In the Golf Magazine Top 100 Golf Courses in the World,
Pinehurst No. 2 is ranked #16
Seminole #22
Oakland Hills #35
Oak Hill #60
Inverness #83
There are more than 35,000 golf courses in the World.
__________
Donald Ross' Sarasota Rivals
To suggest that Donald Ross actually has rivals among the other thirty golf course architects featured among the forty-five area courses in the recent Annual Edition of Play Golf Sarasota magazine may be an overstatement.
TOP 100 RANKED US COURSES and ARCHITECTS
Donald J. Ross, designer of the historic initial eighteen holes at the City of Sarasota's municipal Bobby Jones Golf Club, has established 10 of his courses among the Top 100 in the United States.
In Sarasota, Donald Ross also designed Sara Bay Country Club, restored in 1991 and 2006 by Golf Architect Brian Silva.
Donald Ross' Average US Ranking is 38.6.
In addition to Donald Ross, only four other golf course architects with designs in the Sarasota area have designs ranked among the Top 100: Tom Fazio, Rees Jones, Robert Trent Jones, Jr. and Jack Nicklaus.
Tom Fazio is honored four times with his own designs and once again with a collaborator. Fazio designed #56 Shadow Creek in Las Vegas in 1990 with Steve Wynn; 1987's #67 Wade Hampton in Cashiers NC; #74 Gozzer Ranch in Coeur d'Alene, Idaho in 2007; #79 Trump National Old Course in 2004 in Bedminster NJ; and #99 Cave Valley, Owings Mills MD in 2011.
In Sarasota, Fazio designed the course at the Ritz-Carlton Golf Club. Tom Fazio has an Average US Ranking of 75.
Rees Jones is credited with a share of the design of five top-ranked courses, although all five represents his later work on the designs of previous classic golf course architects.
Jones shares one listing for #24 The Country Club, a classic 1895 Willie Campbell design in Brookline MA that Jones renovated in 1985; #59 for his work at Congressional Country Club, Bethesda MD following the original 1924 design of Devereux Emmet and 1962 renovation by Robert Trent Jones; his 1995 work on #63 East Lake Golf Club, Atlanta GA following the original 1910 Tom Bendelow layout and the definitive 1924 Donald Ross design; his 1990 restoration of the #93 Hazeltine National in Chaska MN of a 1962 Robert Trent Jones design; his 2007 work on #97 Bellerive in St. Louis of a 1959 Robert Trent Jones design; and his renovations at #98 Torrey Pines South, La Jolla CA of Billy Bell, Jr.'s 1957 original.
In Sarasota, Rees Jones designed Laurel Oak Country Club's West Course.
Rees Jones is a Charter Member of the Donald Ross Society. Jones is the 2013 recipient of the Donald Ross Award from the American Society of Golf Course Architects.
Rees Jones' Average US Ranking is 86.8.
Robert Trent Jones, Jr. designed The Founders Club course in Sarasota. Jones is listed at #64 for his 2007 design of Chambers Bay, University Place WA.
Jack Nicklaus appears three times in the Top 100 list, at #27 for his design collaboration in 1974 with Desmond Muirhead at Muirfield Village, Dublin OH; #42 with Pete Dye at 1969's Harbour Town, Hilton Head Island SC; and at #71 Sebonack Golf Club, Southampton NY with Tom Doak in 2006.
In Sarasota, The Concession is a Jack Nicklaus Signature Golf Course designed in association with Tony Jacklin.
Nicklaus is a Charter Member of the Donald Ross Society, and the 2001 recipient of the Donald Ross Award from the American Society of Golf Course Architects.
Yet none of Nicklaus' sole design efforts are ranked among the Top 100. Jack Nicklaus' Average US Ranking is 46.7.
WORLD RANKED COURSES and ARCHITECTS
Among the Top 100 in the World ranking, our Donald Ross is listed with FIVE of his classic golf courses: #16 Pinehurst No. 2, #22 Seminole, #35 Oakland Hills, #60 Oak Hill and #83 Inverness.
Donald Ross' average World Ranking is 43.2.
Only three other Sarasota-area course designers share a place in the World Top 100.
Arthur Hills, a Charter Member of the Donald Ross Society, has one course of his own design in the World Top 100, #65 Oitavos Dunes in Cascais, Portugal of 2001.
In Sarasota, Hills designed The Groves, River Strand Golf & Country Club and Stoneybrook Golf Club.
Rees Jones shares one listing for #42 The Country Club, a classic 1895 Willie Campbell design in Brookline MA that Jones renovated in 1985.
In Sarasota, Jones designed Laurel Oak Country Club's West Course.
Jones is a Charter Member of the Donald Ross Society. Jones is the 2013 recipient of the Donald Ross Award from the American Society of Golf Course Architects.
Jack Nicklaus, a Charter Member of the Donald Ross Society, is listed at #48 for his design collaboration with Desmond Muirhead for 1974's Muirfield Village in Dublin, Ohio; at #81 for his design with Pete Dye at Harbour Town in Hilton Head Island SC of 1969; and his own 1994 #97 Cabo del Sol Ocean Course in Cabo San Lucas, Mexico.
Nicklaus' average World Ranking is 75.3.
In Sarasota, The Concession is a Jack Nicklaus Signature Golf Course designed in association with Tony Jacklin.
3400 Clark Drive Sarasota Florida 34234 FriendsoBJGC@icloud.com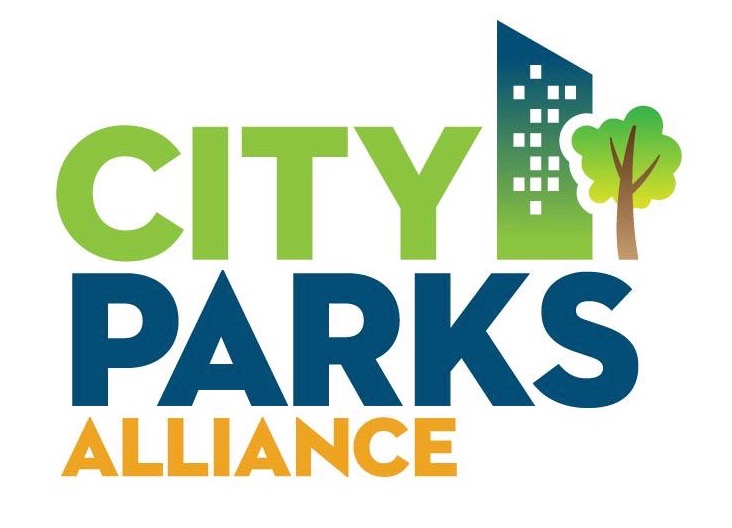 FRIENDS OF BOBBY JONES GOLF CLUB INC. IS A PROUD MEMBER OF CITY PARKS ALLIANCE
FRIENDS OF BOBBY JONES GOLF CLUB INC. IS A PROUD MEMBER OF FRIENDS OF THE LEGACY TRAIL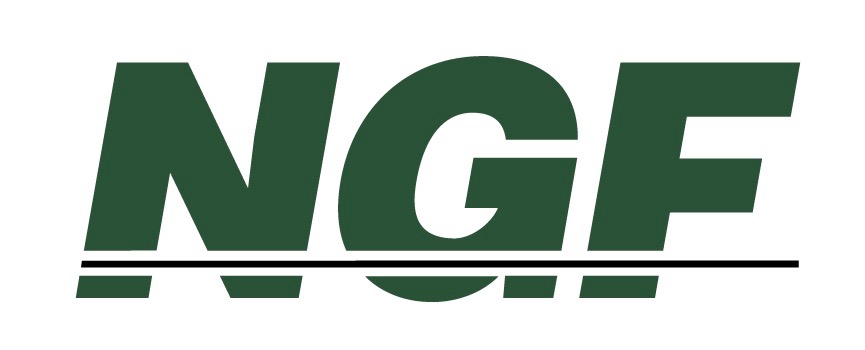 FRIENDS OF BOBBY JONES GOLF CLUB INC. IS A PROUD MEMBER OF NATIONAL GOLF FOUNDATION